GULF OF MEXICO SYNOPTIC CHART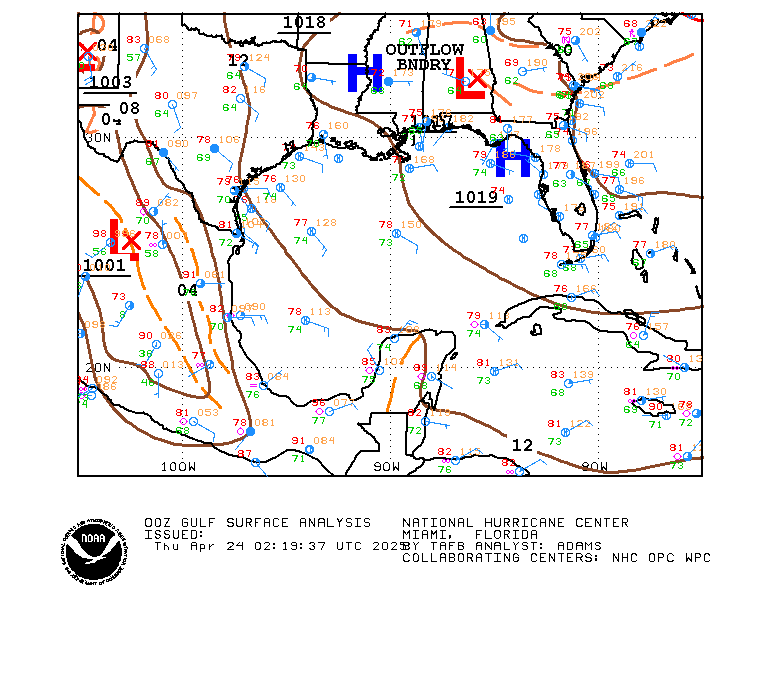 Fronts over the southern U.S. often play a part in the direction a low pressure system in the tropics goes. If the front is oriented more from the north to south, an upper level trough usually pulls the system towards the north. If the front remains oriented west to east, tropical systems to the south tend to continue on a more westward track. The latest synoptic chart shows high pressure becoming attached to the Bermuda high stearing the Caribbean low across the Yucatan peninsula.
We now have to watch for any low pressure to develop on the west-east front to drop a cold front southward into the western Gulf to turn the low towards Texas. If not, the system will continue westward across the lower Gulf into Mexico this weekend. If this system becomes a tropical storm, it will be named FERNAND because the name ERIN has already been given to the Depression off the coast of Africa that was upgraded to a tropical storm.